https://www.affi-iaff.org/wp-content/uploads/2018/04/iaff_192.png
192
192
Kurt Snow
https://www.affi-iaff.org/wp-content/uploads/2019/03/affi_logo.png
Kurt Snow
2020-12-17 12:00:58
2020-12-12 17:50:50
Greg Markley For IAFF GST Interview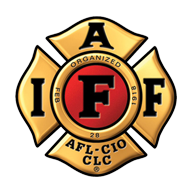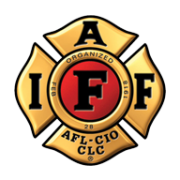 Dear Local President,
As we promised you last month, the AFFI Executive Board met with all three IAFF General Secretary/Treasurer (GST) Candidates on December 8, 2020. Each of the candidates are proven leaders with unique attributes that qualify them for the position they are seeking.
After much discussion and evaluation, the AFFI Executive Board endorsed Greg Markley from the state of Washington for IAFF GST.
Brother Markley is the current Secretary/Treasurer of the Washington State Council of Firefighters (WSCFF) and has held that elected position for 17 years. He is a 36 year member of Puget Sound Regional Fire District IAFF Local 1747, a member of the Washington State Investment Board and Chairs the Public Funds Committee responsible for over $36 billion dollars in assets.
He has a bachelor's degree in Accounting and Chairs the Northwest Firefighters Benefit Trust as well as the Washington State Firefighters Apprenticeship Program.
Brother Markley's extensive list of accomplishments and involvement in several financial, retirement security and health insurance venues is impressive, to say the least. We believe it provides him with the necessary background in everything an IAFF General Secretary/Treasurer needs in order to begin working and representing the 320,000 plus members of the IAFF immediately. It will also allow him to evaluate and dissect the many different aspects of the GST's responsibilities and set our union on a solid path financially.
I have spoken to each of the three candidates and informed them of our decision. It is our hope that you and your membership will join us in our endorsement of Greg Markley for IAFF GST.
Please do not hesitate to contact me if you have questions or concerns.
In Solidarity,
Chuck Sullivan, President
Associated Fire Fighters of Illinois
/
by Kurt Snow
https://www.affi-iaff.org/wp-content/uploads/2018/04/iaff_192.png
192
192
Kurt Snow
https://www.affi-iaff.org/wp-content/uploads/2019/03/affi_logo.png
Kurt Snow
2020-12-09 07:40:13
2020-12-12 17:50:01
AFFI Endorsement for IAFF General Secretary Treasurer