Legislative Service is provided to our members by the District Legislative Representatives, and our State President, who by virtue of office, sits on the Legislative Committee. The AFFI operates a full time legislative office, located just blocks away from the Capitol in Springfield. The AFFI and the Legislative Committee are at the Capitol every day that the General Assembly is in session. We provide a variety of legislative services to our members including but not limited to: introducing, drafting, and fostering legislation that is beneficial to our members.
We actively monitor every piece of legislation, including any proposed or actual amendments, and conference committee reports. We negotiate and participate in discussions with all stakeholders involved in legislation that directly or indirectly affects Article 3 and Article 4 fund participants.
The AFFI, by our constitution and by law, is a non-partisan organization.
We have been instrumental in enacting legislation governing hours and conditions of work, cancer, heart and lung disability legislation, political rights legislation, the Collective Bargaining Act, actuarial funding of the pension system, the Promotions Act, Insurance Continuation Act, and survivor benefits.
Northern District
Legislative Representative
Central District
Legislative Representative
Southern District
Legislative Representative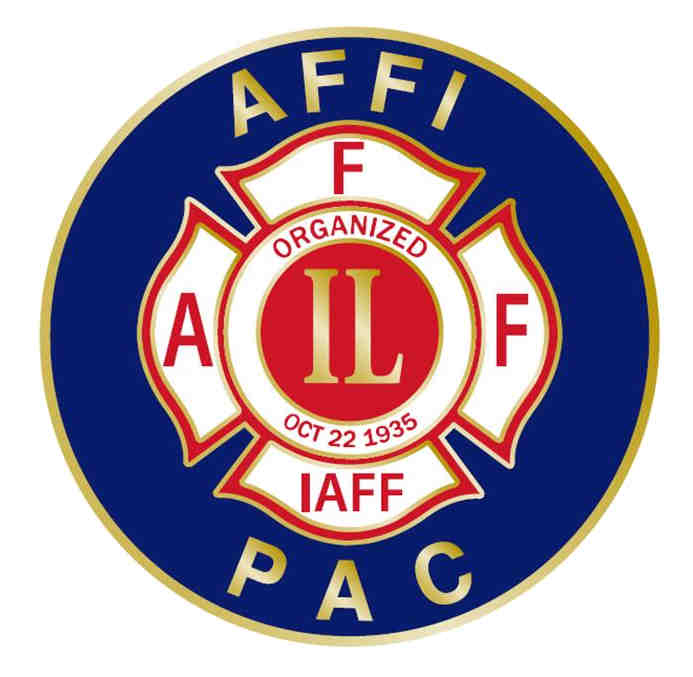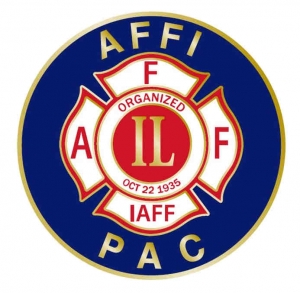 Chairman – Richard Martin
Treasurer – Jeff Maher
Secretary – Steve Shetsky
POLITICAL ACTION COMMITTEE
We are actively involved in the political process, at the local, state and federal level. We make political endorsements of candidates for all types of political office. The AFFI does not base its political endorsements based on political affiliation with a certain "party"
We base our endorsements on support of issues important to firefighters in general and to our members in particular. The AFFI has a Political Education Committee (PEC) made up of active members who are the direct link to our members: from the fire station to the State Capital. Our members participate in the political process by actively working campaigns for candidates, making dollar contributions to candidates, and by letter-writing and phone calling to legislators making certain they know if firefighters support or oppose a particular piece of legislation.